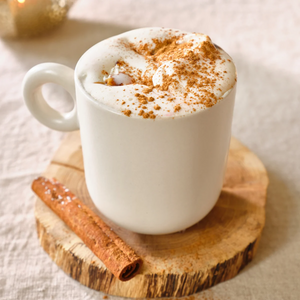 Crock Pot Pumpkin Pie Hot Chocolate
Pumpkin Pie Spice Blend:  Cinnamon, Ginger, Nutmeg, Allspice, Cloves.
Ingredients:
2 TBSP Pumpkin Pie Spice Blend
1-14 oz Can Sweetened Condensed Milk
2 Cups Heavy Cream
6 Cups Milk
1-12 oz Package White Chocolate Chips
1 Can Pumpkin Puree
Whipped Cream and or Marshmallows
Follow these steps:
Add condensed milk, heavy cream, milk, puree & Pumpkin Pie Spice Blend.
Whisk until everything is combined & smooth.
Add white chocolate chips.
Stir until combined.
Heat on LOW for 3 hours or HIGH for 1 1/2 hours, stirring frequently.
Pour desired amount in a mug.
Top with whipped cream or marshmallows.
---