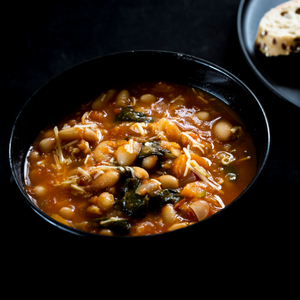 Cajun Chicken & Red Bean Soup
Cajun Red Bean Soup:  Sea Salt,  Garlic, Onion, Chili Flakes, Cayenne 40, Black Pepper, Bay Leaves.
Ingredients:
2 TBSP Cajun Red Bean Soup Mix
1 1/4 lb Chicken Breast
1 Can (6 oz) Tomato Sauce
1 Can Small Red Beans, Drained & Rinsed
1 Can Chicken Broth
1/2 Cup Cooked White Rice
Follow these steps:
In a crock pot, add chicken, tomato sauce, beans and chicken broth.
Add water to fill crock pot.
Add Cajun Red Bean Soup Mix, mix well.
Cook on LOW for 6-8 hours or HIGH for 4-6 hours. 
Turn temperature to lowest heat, add rice and let sit for another 20 minutes.
Mix well and serve.
---